Thea A. Flanagan is a full time studio artist who uses acrylics to create paintings of birds in various habitats, landscapes, and close-ups of natural environments. Many have described her work as a blend of pointillism, impressionism, and photo-realism.
She has been juried into many national exhibitions and has received numerous awards for her paintings including First Prize for Region 1 in Arts For the Parks.
Her work is in private collections worldwide and such corporate collections as the National Park Foundation in Washington D.C., Balsam Environmental Consultants, Inc. in Salem, NH, and Illinois Bell in Chicago, Ill.
Please click here for artist's website: www.theaflanagan.com
Recent work: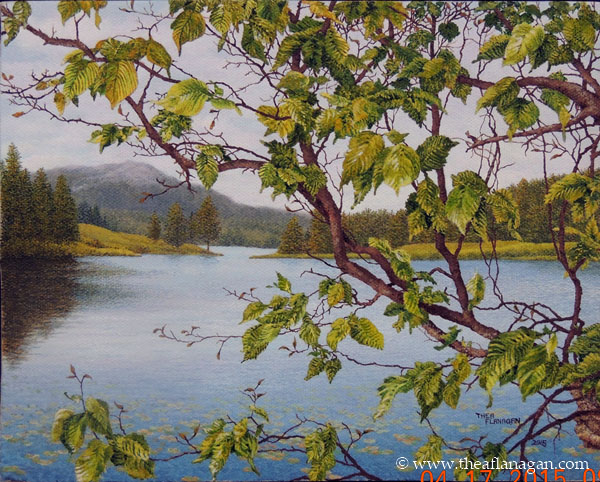 "June's Return" - 18" x 10"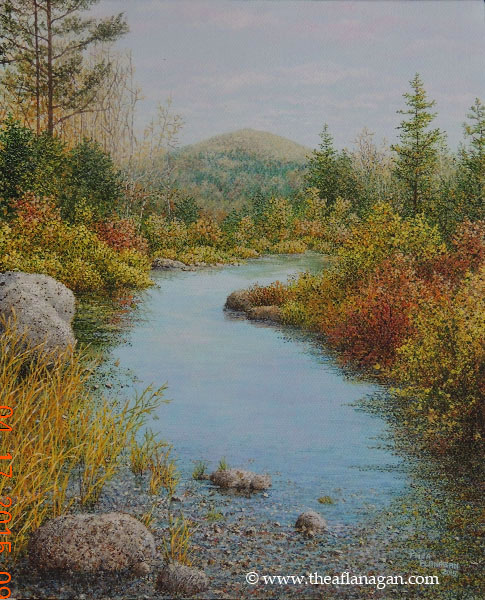 "By Autumn Woven" - 10" x 8"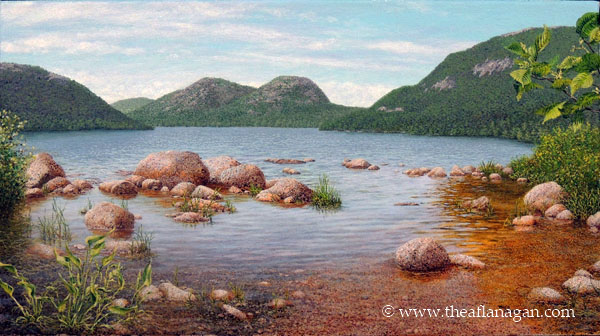 "Jordan's Pond" - 10" x 18"